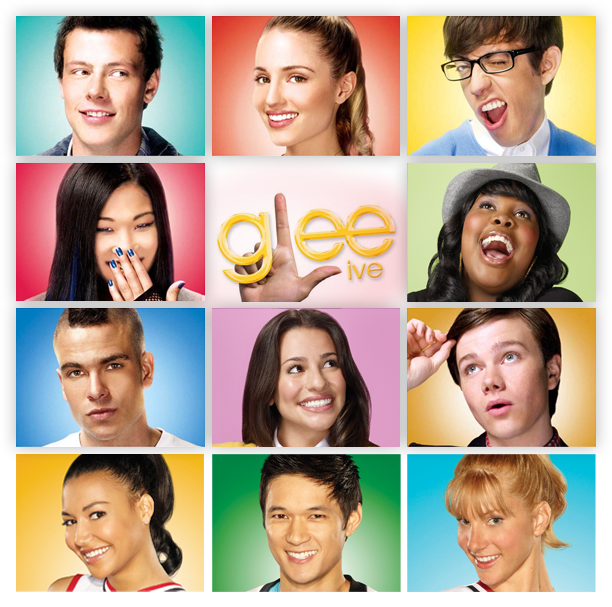 Yesterday I was just casually wandering around internet when I happened to stumble upon some quite disturbing news on Glee's Facebook page. The 'Glee Live! In Concert!' tour crosses the Atlantic next summer as they perform in Manchester, London and Dublin. Great news, right? Tell me about it.
The thing is, just a few days before, as I'd been longingly watching and rewatching their live performances from last summers US tour on Youtube, I sweared to myself that if they ever happened to come to Europe, I'd be right there in the front row, dancing and singing along and laughing and crying and screaming and hyperventilating like that was my last day on Earth.
Hmm. Be careful what you wish for, right?
As you can imagine, I'd like nothing else more than to go see them. Because how awesome would that be?? Answer: very. But there's a but, of course, and it has mostly to do with the issue of money. I'd happily pay quite a lot for a ticket, but the trips there and back cost extra of course... Oh and I don't have too many volunteers to go with me. I've been trying to brainwash my friends, but so far none has gleeked out. They start selling tickets on Friday. I'd imagine they'll be gone in a flash. I'll try to make up my mind and find someone to go with me by then, but oh, I don't know. It would be so awesome and a huge shame to miss an opportunity like this! ... So, damn them!
Can you imagine seeing this live?? I hardly can.
Oh well. We'll see. If someone wants to come with me, please let me know, I'd be thrilled, to say the least. ;D