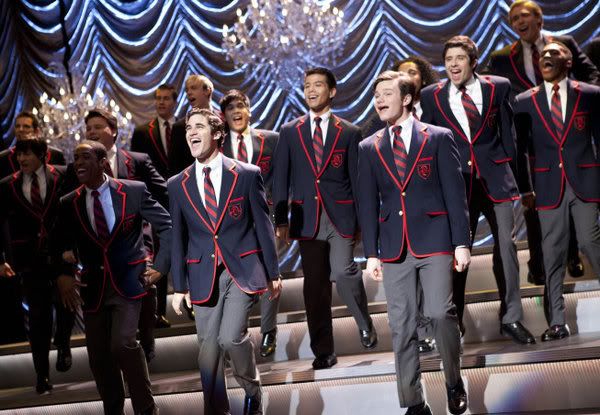 All the awesome songs by the Warblers will soon be available on one awesome album, coming out next month! Woo! I've been recently growing ever fonder and fonder of the Darlton Academy boys, and I know for sure this album will finds its place right next to my other Glee CDs.
Here
's a little extra bite. It's a whole new song performed by Darren Chris and the Warblers and it'll also be in the album. As far as I know, its world premiere was like an hour ago! Ah, what a treat. (And I can't wait to see that in an episode... I began to drool a bit just now.)
More info and the track list
here
!