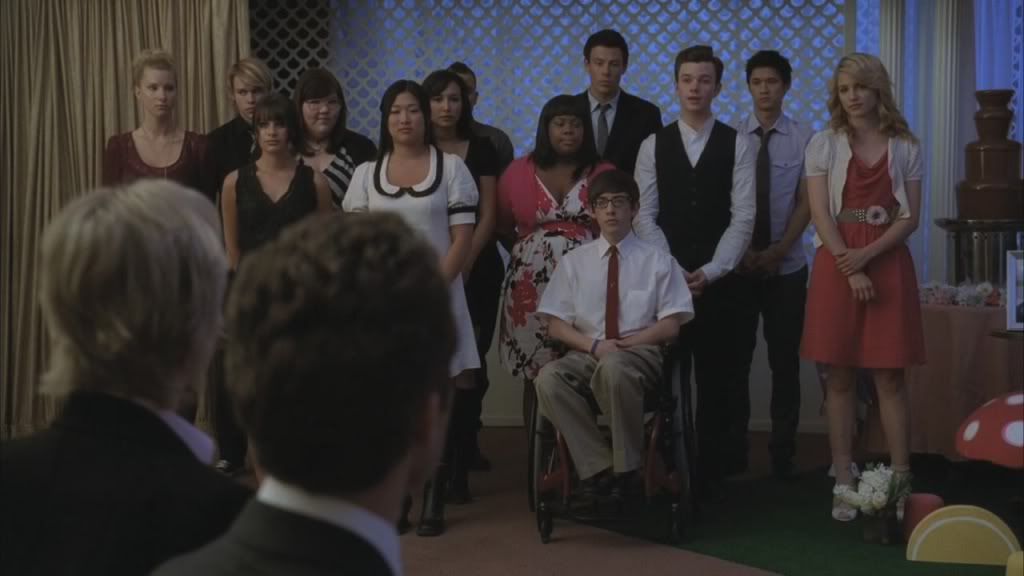 The New Directions is getting ready for the rapidly approaching Nationals, as Will hires Jesse St. James to be their new show choir consultant. The club isn't feeling too sure about this, especially Finn, who immediately clashes with him, and thus gets his confidence broken down. He's just 'Lima good, not NYC good'. So he does not audition to be the lead singer in Nationals; Rachel, Santana, Kurt and Mercedes do. Jesse eats every one of them alive (and it's pretty hilarious), except for Rachel, of course.
Sue's sister Jeans dies, which breaks her down completely. Even her insults towards Will's hair lack the usual gusto! And that's saying something. The club, especially Finn and Kurt who know what it feels like to lose a loved one, feel sorry for Sue, and so they decide to help her with the funeral arrangements.
Also, Finn breaks up with Quinn and she says she has some big plans for New York. Wouldn't hold my breath, though... (Can't wait to begin the merciless bashing of the season finale!) Then Terri makes an exit (from the show? I'm not sure if she'll be returning), a very sissy exit not worthy her bad-ass character. Blah.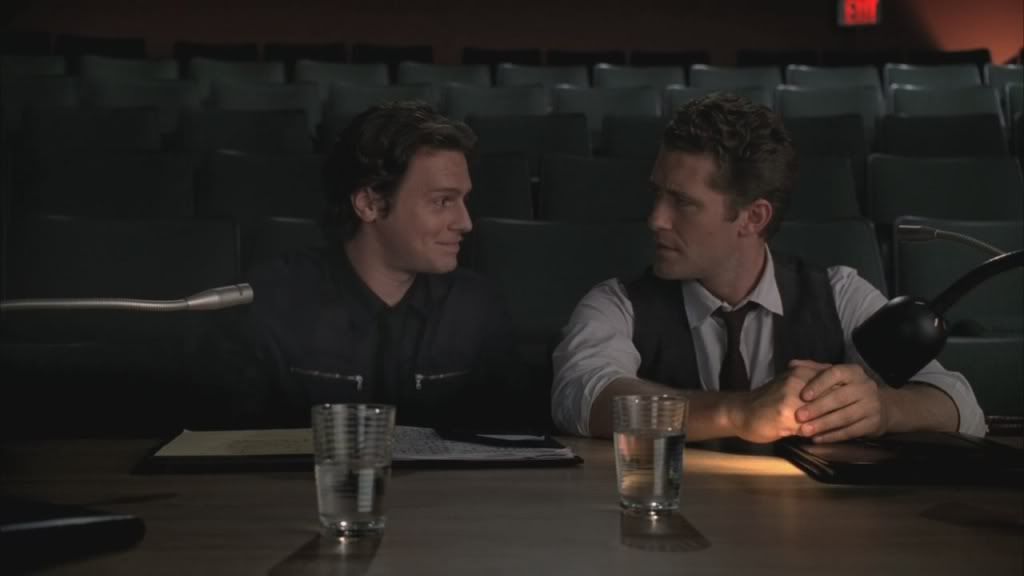 There was something very wrong with this episode, but I can't quite put my finger on it. Maybe it was simply the excess of sadness: too much sad doesn't suit Glee. Maybe it was the personality make-over of Sue Sylvester: the good Sue/bad Sue storylines have been quite frequent this season, and I've personally got enough of them. No, her breakdown and anti-evil-ness wasn't uncharacteristic, per ce, as it's always been clear that Jean was her soft spot and her rare source of humanity. Yes, her speech at the funeral and the hug with Becky afterwards were quite sweet and somewhat touching. But I don't like watching Sue like that.
I have no idea which direction they will go with Sue next season and I'm a little afraid to think of what might be coming. The character has been in a huge crisis this season, and she needs either to go back to the pure evil season one mode, or turn into something totally different. We'll see.
Music:
- Back To Black was pretty splendid! Maybe my favourite song in the episode. It was just perfect for Santana, like every song was for their singers in this audition.
- Some People... I just love Kurt. I don't love his pants. The song was kind of same old, same old. He killed it, though.
- Try A Little Tenderness. Same old, same old. She killed it, though.
- My Man. Oh man! If someone had forgotten about the talent of Lea Michelle, here's a little reminder. Oh my gosh. Feel the goosebumps, hmh?
- Pure Imagination was nice, but nothing earth-shattering.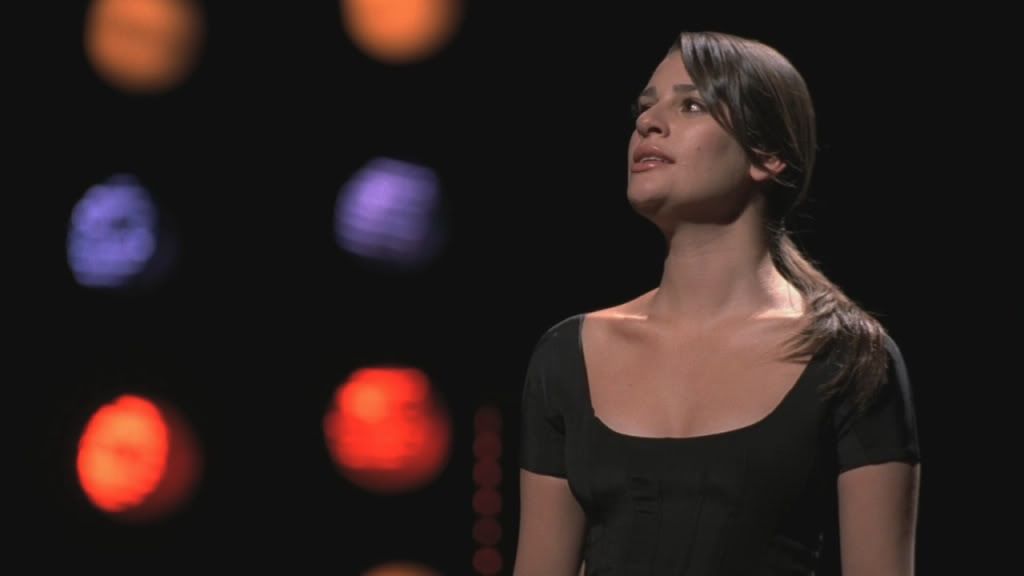 Rest of my thoughts:
- "There's only one way to win." Brittany: "Poison darts?" I actually think they should've given it a try...
- "I do this thing where I sort of alternate which one of those kids I hate the most. Right now it's the dancing Asian." There's the old Sue. And I think we share some short of a connection, because I'm not too hot for Mike Chang at the moment, either.
- There were some nice Wemma moments in the episode. Hopefully there's more on the way!
- "That's sweet. You remember the masculine clip of my designer boots." Aw, Jesse.
- This was another very BLAH episode.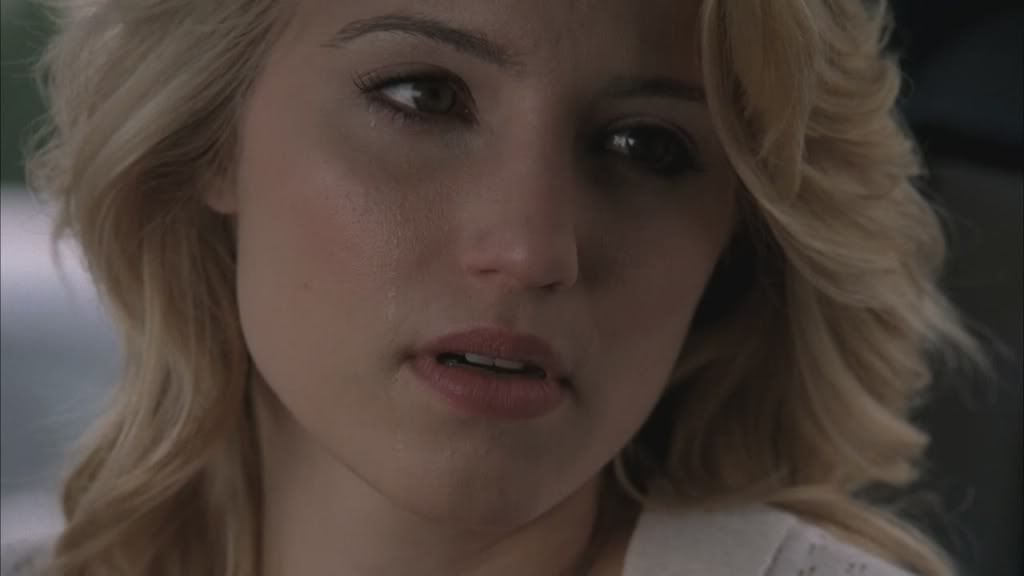 Next, only one more post and I've caught up! And then I'll have time to wallow in the though of the Glee-less-ness of the following months. Some of those months have already past, though...