I recently chose Teenage Dream as the most memorable performance of the season, for being new, unexpected and kind of revolutionary. I still granted it 'only' place number ten, because I've heard it one or two many times, and it hasn't endured time as well as some others have. Still, it's a freaking legend! And it gets a whole lot of extra points for the context. We've met Kurt's future BF like thirty seconds ago, but he doesn't wait along: he immidiately proceeds to blow our minds by channelling that inner rock star we'd lated get to know more than well. And whoops! There goes Kurt! And the rest of the world with him. We've been there since.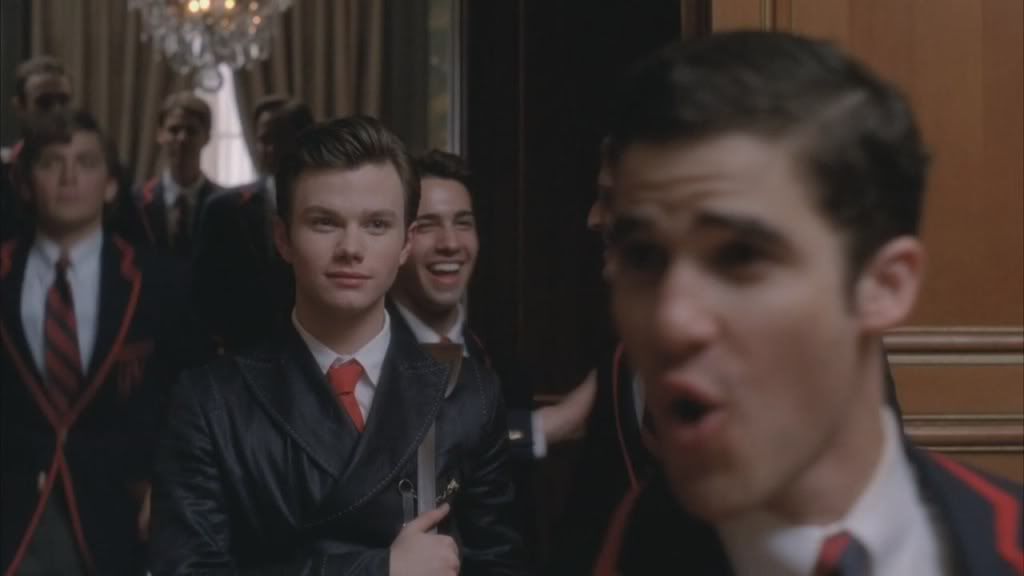 9.
I Feel Pretty/Unpretty
/ Born This Way
Recently voted as the best Glee song of all time, I ranked Unpretty quite high, too, mainly for reasons stated also in
this post
. It's the clever mash-up, the relatable contex (not that I've even been planning to make my nose to like my friend's, but you know), the important message and the surprise over me liking a Rachel/Quinn duet.
8. Don't You Want Me / Blame It On The Alcohol

The Rachel Berry House Party Trainwreck Extravaganza culminates in the killer duet by drunken-thus-horny Rachel and drunken-thus-bi-curious Blaine. It's one of my favourite Glee songs to crazily dance to. And Rachel's dress in its horribleness and ridiculousness is nearly a legend.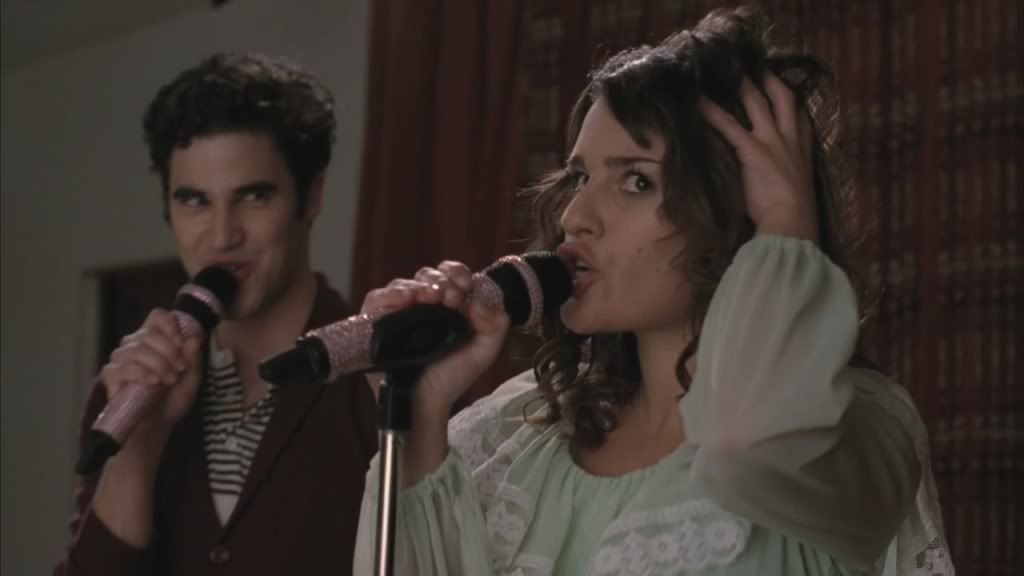 7. Blackbird / Original Song

Kurt singing slow, sad songs is magic. Colfer's voice is made for them. He does Broadway well, of course, but nothing beats this stuff. Kurt sang Blackbird to honour the memory of Pavarotti, and even though the bird's passing didn't necessarily arise any melancholic feelings in me, Kurt's song touched me like it has every time since. And it made Blaine realize something highly important. So, + 10000000000 points for the context.


6. River Deep, Mountain High / Duets

Ooooh girls, you rock so haaaaaaaard! Santana and Mercedes click perfectly together in this; their voices and their badass characters. This is the catchiest song of all time, period. I was again listening this while driving a car this week, but unfortunately I was on motorway so I couldn't pull over to dance. Did my best sitting down, though. Hopefully I didn't cause too many dangerous situation with my personal little party.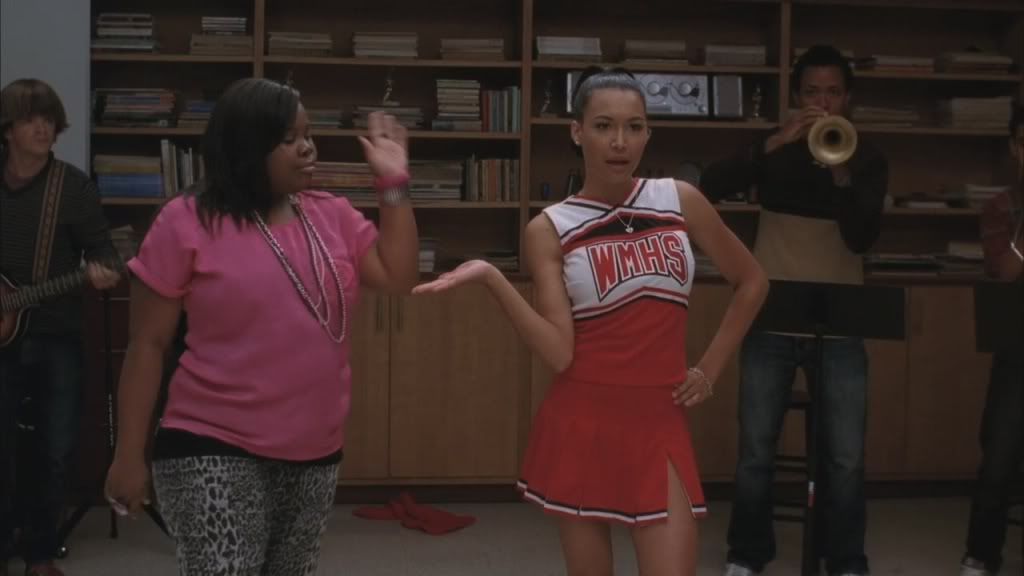 5. Baby, It's Cold Outside / A Very Glee Christmas
This is the sweetest thing ever, and I will take no arguments. Also, everything I said
here
in the 'Most ground-breaking moment' category. Come December, I again get to listen to this song and watch the clip at least twice a day, without it being weird.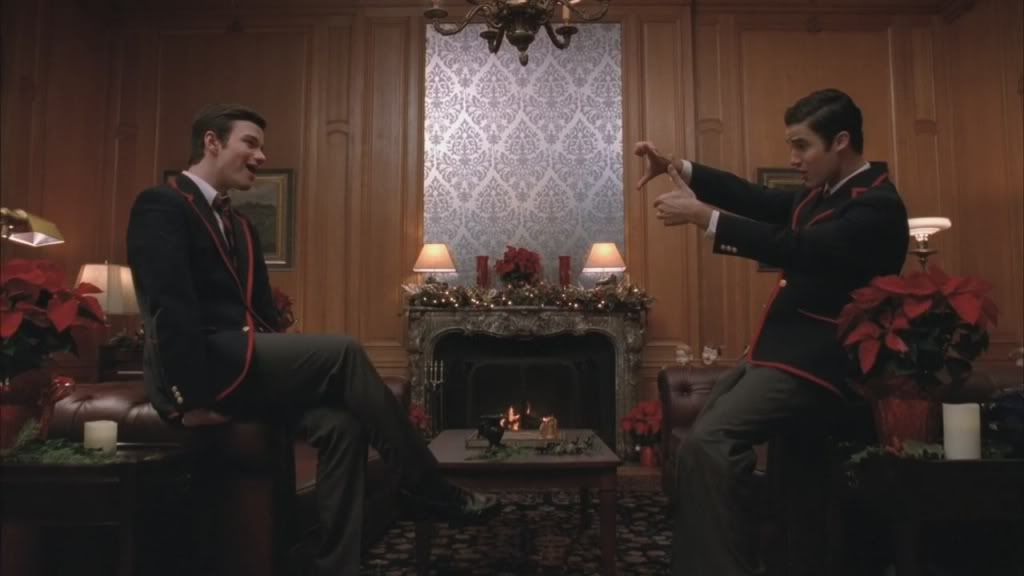 4. Valerie / Special Education

This is Santana's first real moment to shine, and isn't she just fantastic! Anything with even a fingerprint of Amy Winehouse is perfect for that voice and personality. The choreography is awesome, and boy oh aboy, Brittany and Mike kick ass like never before.


3. Born This Way / Born This Way

With Born This Way it's not the song as much as it is the performance and the context. The song is not really that great, although it's catchy and has a great and beautiful message. But the number itself is simply brilliant. I'm the hugest fan of those t-shirts, and Kurt, aaaaah man, he's just so smokin' that I can't believe it. Seeing this number always makes me feel happier and an inch better about myself. Oh, all those epic private dance sessions me and this song have lived together... And what do you know, this ended up being my favourite ND group number of the season. They so would've taken Nationals with this.


2. Somewhere Only We Know / Born This Way

Talk about addiction... I loved this song long before I'd actually heard it, as I knew it would be like made for me, and oh much I've been listening to this and loving it more and more every time. The wonderful melody with the Warbler treatment and beautiful lyrics, Darren Criss's dreamy voice... And the beautiful context, with the Warblers singing this to Kurt as a goodbye, and Kurt's "I'm never saying goodbye to you", and Blaine's longing but accepting look as he leaves Kurt among his friends, where he belongs. Aw, love love love it. It's a bit sad, but so, so, SO beautiful.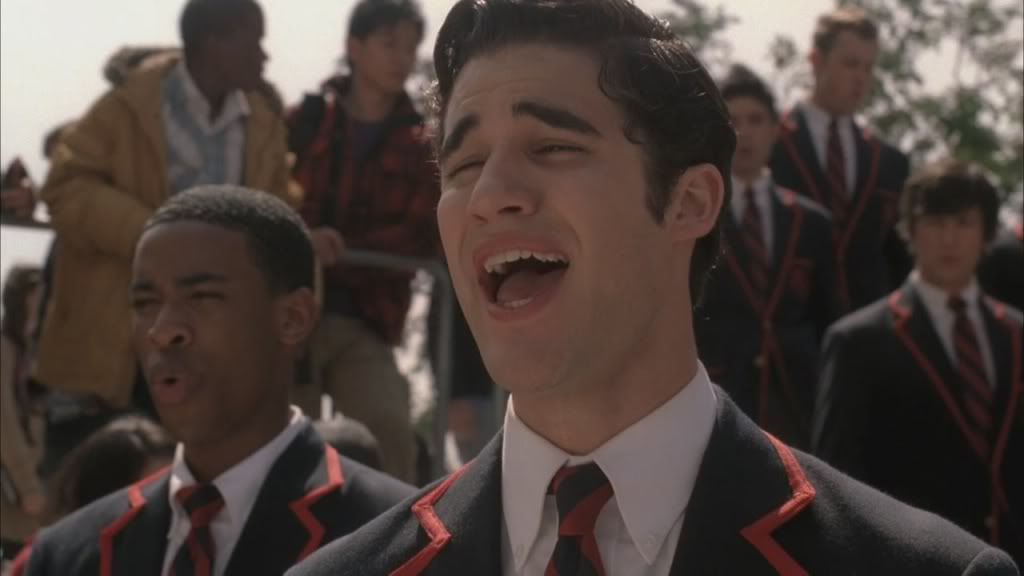 1. I Want To Hold Your Hand / Grilled Cheesus
In the end, there wasn't much inner argument about which musical number should be number one. It was pretty clear from the start. I Want To Hold Your Hand is in my opinion one of the best, most creative and genius covers Glee has ever done. The original Beatles song is obviously a happy, upbeat song about optimistic, young love, but in Glee it has turned into a thoroughly touching and emotional message from boy to his sick father. Add the angel-like voice of Chris Colfer, and what you get is not far from perfection. My devotion to listening to this song every time I hear it could be described almost as religious. Like, I will most probably stop talking or doing whatever I'm doing, and dedicate those minutes to this wonderful, wonderful song.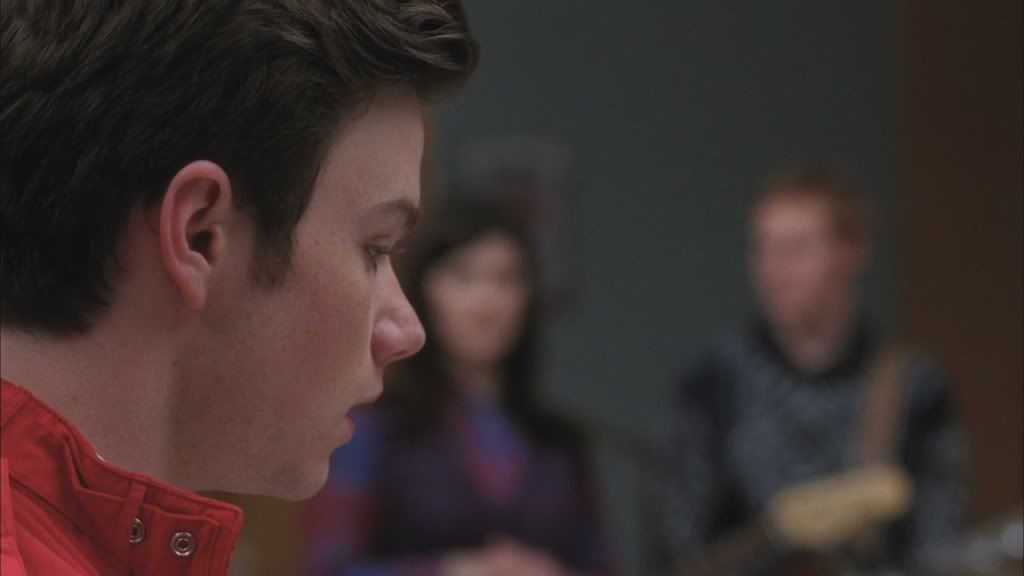 *
There you go, then. Protests? Finally let us have a moment of silence in honour of all those songs I really wanted to slip into the list, but couldn't. They include, for example, Raise Your Glass (!), Misery (!), Fat Bottomed Girls (!), Blame It (!), Tik Tok, Friday, Go Your Own Way, I Follow Rivers, Singing In The Rain/Umbrella, Losing My Religion... Looks like I should have done a TOP 30. Luckily I've already published part one, so I can't change it any more. The most important ones are on the list anyway, and I'm quite happy with my TOP 10, at least.