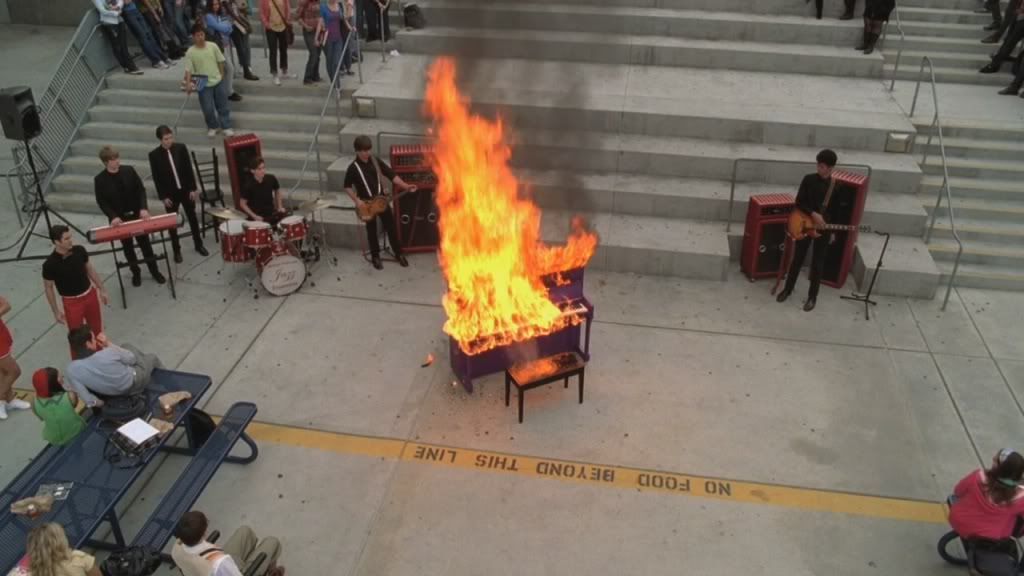 IT'S BAAAAAAAAAAACK! Someone's life just became complete again. I hadn't even been waiting for season three too anxiously, because 1) there's been a lot more to do and think and hype, and 2) season 2 finale was disappointing to say the least. But it's clear: there is always something missing without the weekly fix of glee. Also, watching Glee live on Fox was a whole new experience, but not althogether a positive one. There are too many commercial breaks (duh, it's America, after all), and the show comes back without any warnings, so I missed a few seconds here and there. (Arvostan Suomen "Jatkuu..." ja "Nelosella seuraavaksi..." -osioita nyt aivan uudella tavalla...) In addition, we were having a birthday party in the house at the same time, so there were distractions. But still, it was live! On Fox!

So, summer holidays are over, and the New Directions have returned to McKinley for what will be their last year in high school, for most of them. A lot has happened since season 2 finale. Mercedes and Sam are no more. Well, they never really were, officially, but anyway, typically for Glee, his departure is explained in one fleeting sentence. Oh Trouty Mouth, you really will be missed. Kind of. Seems like Lauren is kind of gone, too. Finn is in a tiny crisis, because he feels lost and doesn't know what he wants and who he is ("Welcome back, glee-ach!" "Now I remember.") Will and Emma are officially a couple, and even seem pretty happy. At least they are almost sickeningly cute with their matching lunch boxes. Rachel and Kurt are all pumped about their New York plans. Quinn is all good-girl-gone-bad, and Sue declares a war against arts education in public schools. Blaine get transfered to McKinley, surprise surprise.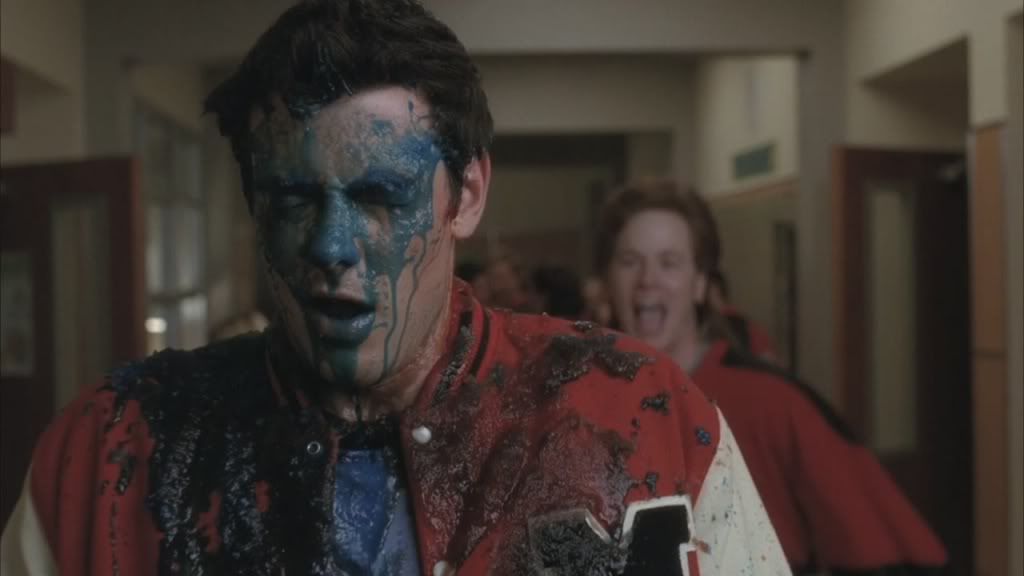 I wasn't totally blown away by the episode, but it was a nice start. Here we can safely work our way towards blowing minds, right? Here are some aspects of the episode I wasn't too crazy about.

- Mercedes's new romance. There's nothing wrong with it, per se, but a backstory would've been awesome... It's her first real boyfriend, after all!
- Sue. Agh. I don't know. I said at the end of last season that something needs to be done with her. And yeah, she seems to be back on her full evil mode, but now I'm thinking... She's still not the same season one Sue, and she'll probably never go back to that. I still think it would be better if she was on Glee club's side for a change, and together they'd fight againt some new enemy (like my very own Dustin Goolsby, for instance...?). Oh well, that's just me, I guess.
- How Finn and Puck were whining about Blaine joining ND. Sorry, guys, you just have to get used to being outshined! Haha.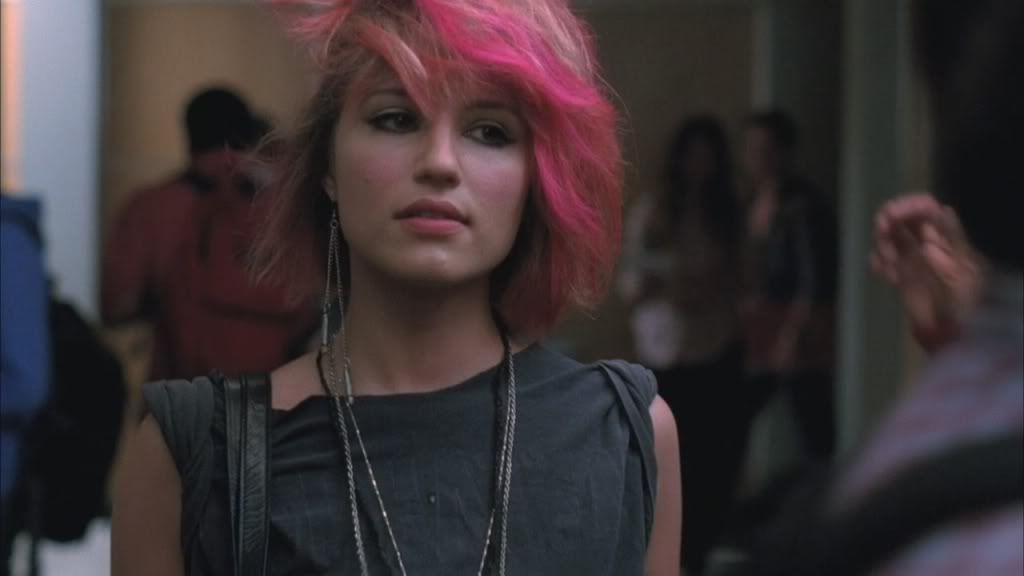 What I liked about the ep:

- The food fight. Nothing beats a good foodfight.
- Sugar Motta! Haha, we have a new comedic genius amongst us! Hope we'll see more of her.
- Harmony. Lindsay Pearce is first of the four Glee Project winners. (Yes, four...) I very much disliked her personality throughout the whole season of GP, so I expected to hate every minute of her screen time, but no. She sure does the mean girl well. The sweet-on-the-outside-mean-on-the-inside girl even better. I think that's what she is in real life, actually, so it doesn't take much acting. Haha. But anyway, I enjoyed her scene.
- The friendship of Rachel and Kurt. It's been developping for a while now, and it's quite sweet. Makes Rachel kind of likable.
- Quinn. Aaaaw, mama, I like this twist of events! I suddenly like Quinn's character more than ever before. This is just what I needed for her to happen. She's turned all upside down, which means she's made a 180-degree turn from the old Quinn, who I didn't like, so naturally I now like this new Quinn. I hope this arch won't be over in two episodes.
- Blaine! So everyone knew he would transfer, but aren't we still glad! And those Klaine scenes, oh my god, it's just too adorable. Those two make me feel all nice and warm inside. They should kiss more, though. Come on, Fox, it's not that dangerous.
- The music. See below for details.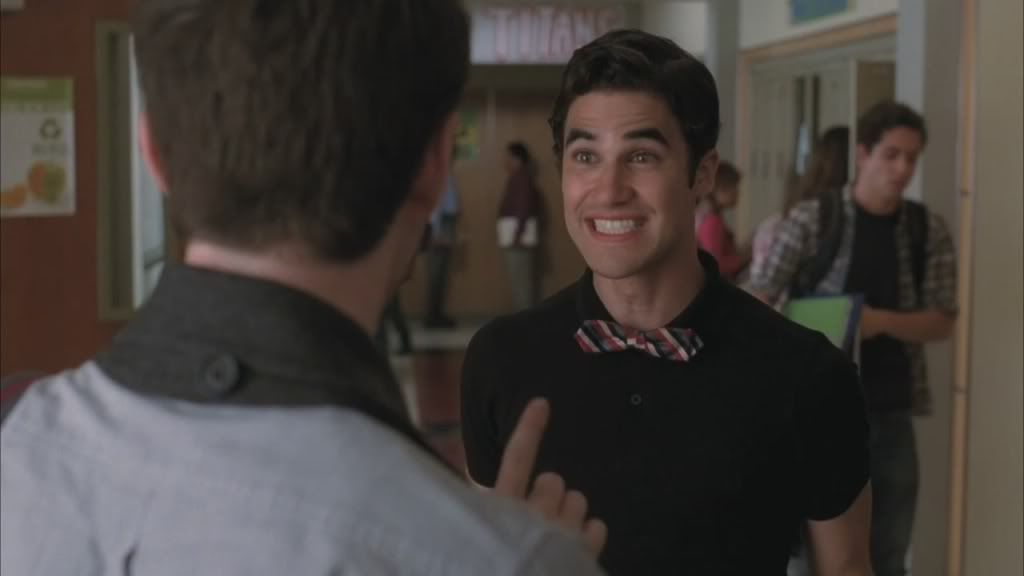 The music:
We've Got The Beat: Okay, quite good, solid stuff. Nothing too special, though.

Ding Dong, The Witch Is Dead: Love me some Rachel/Kurt duets. This was quite sweet and funny and playful, but not their best. Won't be a classic.

It's Not Unusual: Talking about classics! Helloooooooo! Oh my god, I loved this like nothing before... since the last song perfomed by Blaine in the school yard. Anyway, my point is, OH MY GOD. Just... oh my god. That seems to be all I can say right now. But just so you know, my feelings towards this musical number are most positive. It will be on my top 20 of season 3, just wait and see. And it's definitely my new happy pill. That man is just too much. I pretty much crawled to drool on the TV screen when I first saw it. Oh my god. It's unfair that someone can be so damn hot. Oh my Darren.

Anything Goes/Anything You Can Do: The most surprising number of the episode. The surprise is that I liked it. The girl can sing, and that almost makes me willing to look past her unpleasant personality.

You Can't Stop The Beat: Good old Glee kind of song. When Rachel began singing, I was just like 'oh noooo, not these boring ballads again', but it turned out very nice and not at all boring. And purple is a nice color.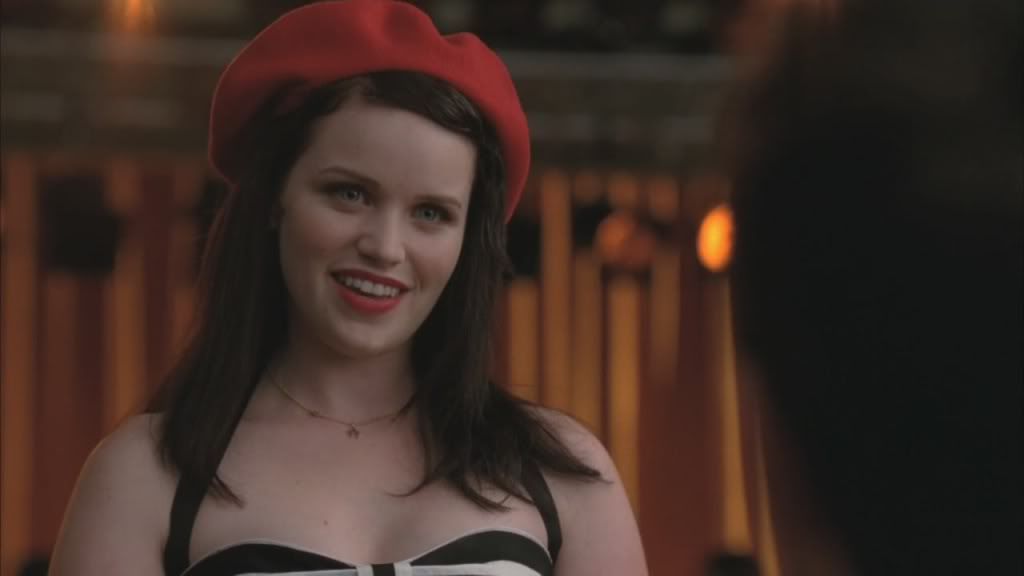 Best quotes:
- Rachel, holding hands with Kurt: "We have an important announcement to make." Emma: "I thought this day might come. Really, this is the only dating combination the Glee club hasn't tried."
- Rachel: "No one ever became a star by playing it safe."
- Kurt to Blaine: "I want my senior year to be magic, and the only way that's gonna happen is if I get to spend every day and every minute of it with you."
-Will: "Holy sh.....Sugar!"
- Emma: "So this is what being turned on feels like."
- Will: "Sue Sylvester... You just got glitter-bombed."
- One of the creepy musical theatre guys: "As my future husband Robert Pattinson always says, it's refreshing to get new blood."
- Rachel to Kurt: "You make me wanna be your boyfriend."
- Sugar: "I worked that song like a hooker pole."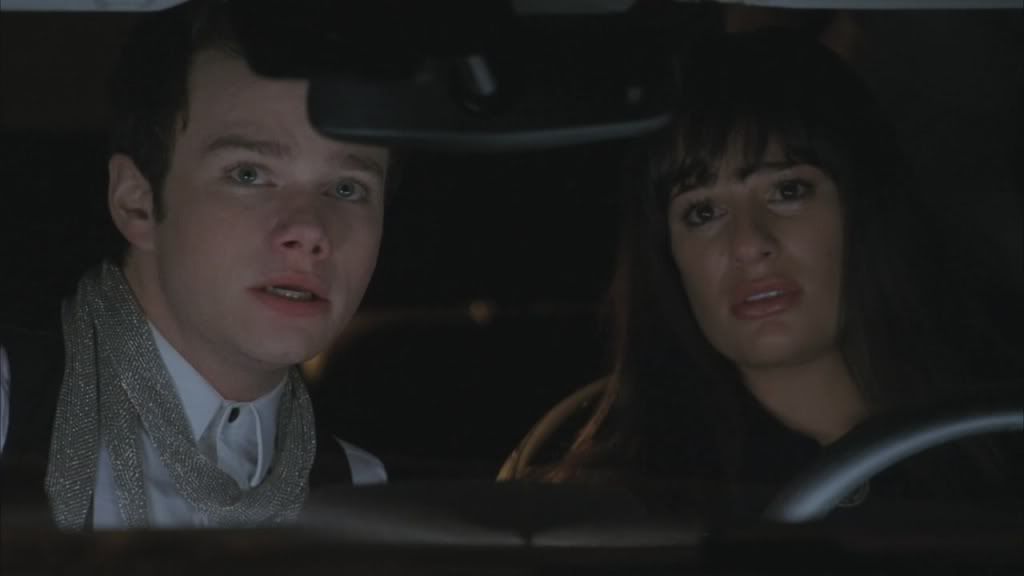 Next
...
An episode called I Am Unicorn can't be too bad. There's is someone we used to know on season 1 creeping back into the show. There is a brilliant comment from Brittany (really, for once, it actually makes sense!). And there is Burt. Hallelujah. Bring it on.